Who is Ms. Marsh

I will try to keep this short! I am originally from Flagstaff, Arizona. When most people here Arizona they think of hot desert, but I actually grew up in one of the few places in Arizona that gets LOTS of snow! One of the best memories as a kid was having at least 4-5 snow days each school year, I LOVE the snow!

My passions range from hiking, to skiing, playing guitar, drawing, painting, and of course TRAVEL! This picture was taken a few summers ago in Berlin, Germany. I spent 3 weeks in Europe and can't wait to go back! I look forward to getting to know all my students and their families.
Powered by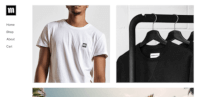 Create your own unique website with customizable templates.